Nutrition Month "Transform Your Health" Resource Kit
Hey There:
Wondered if you'd share this extremely special offer with your friends, family and contacts. It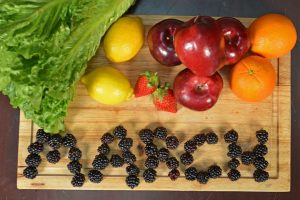 will mean a great deal to anyone you share this with, as this specially hand-picked set of resources can literally transform their lives! And yours too! (To get the full scoop and skip the message below, you can just click on the image to the right.)
Did you know that March is, among other great things (e.g. Women's History Month, St Patrick's Day, the start of Spring, etc), Nutrition Month?
Not sure how many decades ago this was established, but it's a month most health practitioners are aware of. And we try to provide the best possible tools and resources we have available for basically a song…well, maybe a bit more than a song! 😀   So…
It's Party Time!
After finally getting my primary websites back up and running after being down way too long (YIKES!), I'm celebrating by offering you the most comprehensive, yet easy to use, set of resources available today to blast off your health in a huge way, in honor of Nutrition Month.
This limited time offer includes everything you need to get you from where you are… to revved up into high gear… and rockin' with unstoppable energy and vitality instantly…
Well, as close to instantly as your commitment is to just a few minutes a day (i.e maximum 25 minutes total!!!). You'll get my all-encompassing book, INSTANT E.N.E.R.G.Y.™, plus "5 Beyond Awesome BONUSES" (Total Value: $110.00 for ONLY $19.97).
THE 5 AWESOME BONUSES INCLUDE (now 6):
My Famous & Unique, One-of-a-Kind Pyramid of E.N.E.R.G.Y.™ (pdf)

My Top 10 Healthy (and Fun) 5-Minute Instant Energy Tips (eBook)
Your "Miracle Morning" Quick Detox Recipe (pdf)

What are the 5 Keys to Unlimited Energy and Vitality? And how can I implement the keys for the quickest results? (mp3)

My Delicious, Easy, Fun Immune and Energy Boosting Smoothie (pdf)


Extra Special Bonus Just Added!

90-Minute Group Q & A Call, plus mp3 of replay
And my promise is simple (click on
5 MINUTES…

just below for more details):

 

Many thousands of people around the world ( and my assistants and associates globally can confirm this!) have experienced exactly that when they applied what I've put together for you in this comprehensive, yet easy and quick to implement, toolkit of resources.

And all for less than the cost of 3 or 4 lattes…All depends on what city you live in of course! Maybe 2 lattes in some cities! 😆 …

Note: In case the above link (5 MINUTES…) doesn't work for you here is the direct link:  http://drmarilynjoyce.com/get-instant-energy-now/

Anyway…Happy Nutrition (and Health) Month
Hugs
Dr Marilyn
* * * * * * * * * * * * * * * * *
Wishing You an Inspired Day Ignited with E.N.E.R.G.Y.™, Vitality, Joy & the Best Health Ever!
Dr. Marilyn Joyce, RD, The Vitality Doctor™
~~~~~~~~~~~~~~~~~~~~~~~~~~~~~~~~~~~~~~~~~~~~~~
Are You Ready to Take Charge of Your Health and Your Life Today…and Rebuild…vs Tear Down…Your Body, Mind & Soul?"
~~~~~~~~~~~~~~~~~~~~~~~~~~~~~~~~~~~~~~~~~~~~~~
805-242-3464 – 800-352-3443
Get on a new healthy track with Fast Health Laser Coaching Today!
Let's get linked up on LinkedIn
Like us on Facebook and get 5-minute healthy tips and lots of inspiration!
Follow us on Twitter and get connected to healthy news!
~~~~~~~~~~~~~~~~~~~~~~~~~~~~~~~~~~~~~~~~~~~~~~
You can't solve a problem with the same mind that created it. ~Albert Einstein (So, that's where I can help you!)